by jletcher18 on 02 August 2007 - 05:08
when he said,, and i quote:
1-"Take this trouble for me: Make sure my shepherd dog remains a working dog, for I have struggled all my life long for that aim."
2-"German Shepherd breeding is Working Dog breeding, or it is not German Shepherd breeding"
3-A pleasing appearance is desirable, but it can NOT put the dog's working ability into question!
your thoughts please,
john
by Jantie on 02 August 2007 - 07:08
Max von Stephanitz was not only quite intelligent, he was also very psychic (visionary). He was perfectly aware of what was happening on dogshows with other races. His fear that the GSD-breeding club would end up just there where others had already landed, must have haunted him. He didn't want the GSD to become the ultimate showdog à la Claudia Schiffer which is discussed in most of these forums, he did not want replicas from the stuffed Max as it has been sold by the SV. And he certainly did NOT want the Ursus-Yasko-Larus-phenomenon.
Insiders know that very little is left from the characteristics of the GSD as it was created by Max. I have written before that he would flee hastily from the BSZS (probably in tears when thinking about the three sentences that you started this thread with John) to watch the GSD's at the BSP, and although these dogs might look quite different from what most people have in mind when they think "beautiful GSD" (some people even describe them as "ugly"), they are exactly what Max was thinking of when he set out the track.
The SV for decades now has been governed by profiteers, wanting to distinguish themselves. Judges of the dogs are the big breeders themselves, the big decisionmakers. Some 50 of them are responsable for almost half of the revenues. Think about it. Max knew that this was exactly what was going to happen. No wonder he had nightmares...
NO ONE today can take away this trouble from him, from us. Max's GSD's are a minority. Look for them like needles in a haystack.
by Domenic on 02 August 2007 - 12:08
WOW,when you really think about it ,it does make you wonder and i am 1 of the many that owns 2 showlines fortunetly decent dogs.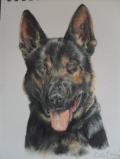 by 4pack on 02 August 2007 - 17:08
Poor Max. I hope they gave him a big coffin, so it's not difficult for him to roll over in it. I'm sure Ursus Batu was not what he was trying for all those years ago.

by animules on 02 August 2007 - 18:08
I think working lines are beautiful.......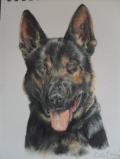 by 4pack on 02 August 2007 - 18:08
I think most GSD's are beautiful in their own way. There are even some American lines that would turn my head. Lately I am seeing more and more DDR dogs, I think are nice looking. I like the big boned/headed dogs. However WG and Belgian/Holland bred dogs are my favorites. The more working potential in a litter of pups is a bigger turn on than..."oh that ones pretty". The outside only turns your head for a moment, the inside of the dog is what keeps your attention on it years later.
No the dogs of Max's day were not "pretty" as a show line of today, but I bet they could work circles around todays dog and that was what the breed was intended for. WORK. I commend the breeders of show dogs that breed to keep the work in there too.
by Jeff Oehlsen on 02 August 2007 - 21:08
So what is the confusion about what he meant??? First of all a showdog is definately spinning that fucker in his grave real good, but a dog bred solely for Sch is sending him end over end. There has to be vomit all over that coffin. LOL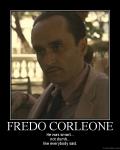 by Don Corleone on 02 August 2007 - 21:08
I'm glad you said that and not me. I was about to type something similar, but a bit more polite.
by Jeff Oehlsen on 02 August 2007 - 21:08
I just wonder if any of these breeders had actually met the man, if they would have the balls to breed like they are doing now. Flat out embarrassing, and egotistical to take a mans life work and give it sickle hocks and take away it's character so that you can make some money.
And on that note, I don't want to hear breeders crying about the "costs" of breeding, I know better. Ya'll make money.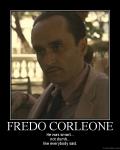 by Don Corleone on 02 August 2007 - 21:08
Jeff
I really don't think that half of the people that breed GSDs know who Max is and What Max's goal for the breed was. They just liked the looks of these beautiful dogs, bought a couple, and wanted to spread they joy they recieve from their dogs, so they breed them. You give people too much credit. Do you think they actually researched the breed? Max who? They know who RIN TIN TIn is though. These are the people that continually stuck their parents keys in the outlet as youngsters. You know! The ones that wear helmets when they are not riding bikes.
---
---
Contact information
Disclaimer
Privacy Statement
Copyright Information
Terms of Service
Cookie policy
↑ Back to top