by EchoMeadows on 05 January 2007 - 12:01
Write in your favorite quote, who taught it to you, or if you know the originator/author provide that as well or simply unknown. Thought this might lighten things back up a little. Example: "I never met anyone who can't teach me something" I learned that one from my Dad. "I live for these dogs knowing they would die for me" Author Unknown,

by GSDfan on 05 January 2007 - 12:01
Here's my favorites: "German Shepherds...the best at most things and second best at everything else" - Sprock (read it in a GSD magazine) And we all recognize this one: "Whoever said money can't buy love, forgot about puppies" -Hill
by DKiah on 05 January 2007 - 13:01
How about we get off the dog subject for a second... "I refuse to have a battle of wits with an unarmed person" Have no idea but they are brilliant!! "Going to church doesn't make you a Christian anymore than standing in a garage makes you a car" Again, no idea who said it and I harbor no ill will towards the church going.. just have some different ideas about what it takes to be a good person.. 8 years of Catholic school will help figure that out!!
by wagonmaster on 05 January 2007 - 14:01
"Show me someone who hasn't made a mistake, and I'll show you someone who hasn't accomplished a damn thing." -my Grandfather
by Blitzen on 05 January 2007 - 15:01
"Stupid is as stupid does" - Forrest Gump
by DKiah on 05 January 2007 - 15:01
GSDFan.. your first one comes straight from the Breed Meister himself.. Max v Stephanitz
by Watcher on 05 January 2007 - 15:01
"A dog has lots of friends because he wags his tail and not his tongue." "The average dog is a nicer person than the average person." "There is no psychiatrist in the world like a puppy licking your face." ~ Ben Williams "If your dog doesn't like someone you probably shouldn't either." Cats are the ultimate narcissists. You can tell this because of all the time they spend on personal grooming. Dogs aren't like this. A dog's idea of personal grooming is to roll on a dead fish." -- James Gorman "The dog is a yes-animal. Very popular with people who can't afford a yes man." "If you pick up a starving dog and make him prosperous, he will not bite you; that is the principal difference between a dog and a man." -- Mark Twain "I've seen a look in dogs' eyes, a quickly vanishing look of amazed contempt, and I am convinced that basically dogs think humans are nuts." -- John Steinbeck The best till last: "He is your friend, your partner, your defender, your dog. You are his life, his love, his leader. He will be yours, faithful and true, to the last beat of his heart. You owe it to him to be worthy of such devotion."

by flygirl55 on 05 January 2007 - 15:01
All from one of my favorite people- Mae West An ounce of performance is worth pounds of promises Between two evils, I always pick the one I never tried before. I'll try anything once, twice if I like it, three times to make sure and my personal favorite... You only live once, but if you do it right, once is enough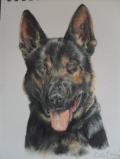 by 4pack on 05 January 2007 - 15:01
"I don't need a certain number of friends, just a number of friends I can be certain of". "Only love lets us see ordinary things in an extraordinary way"
by realcold on 05 January 2007 - 16:01
Steal from the best and don't listen to the rest. Fatigue makes cowards of us all.
---
---
Contact information
Disclaimer
Privacy Statement
Copyright Information
Terms of Service
Cookie policy
↑ Back to top