by vk4gsd on 13 January 2015 - 22:01
by vk4gsd on 13 January 2015 - 22:01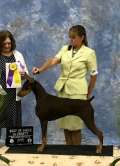 by rtdmmcintyre on 13 January 2015 - 22:01
for some reason I wonder if you read the national enquirer for its news worthiness
by vk4gsd on 13 January 2015 - 22:01
make your refutation please.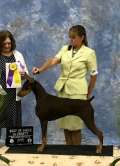 by rtdmmcintyre on 13 January 2015 - 23:01
You base that showing dogs should be illegal based upon a biased, sensationalized article? Yep yep nothing needs refuting there.
by vk4gsd on 13 January 2015 - 23:01
not sensationalised when it is a fact and even worse an established culture that only responds when it is compelled by public outrage to do so, and then it is only damage control and fear of a drop in sales thaat motivate a propaganda counter campaign, they call it green washing in the energy industry.
you should support your claim of sensational article, what are you defending, you want more pics of deformed dogs acheiving success in the show ring?

by Sunsilver on 14 January 2015 - 04:01
Dear god, VKGSD, what IS that first dog??


Horrible, unbelievable!
by vk4gsd on 14 January 2015 - 04:01
by vk4gsd on 14 January 2015 - 04:01
neo's
---
---
Contact information
Disclaimer
Privacy Statement
Copyright Information
Terms of Service
Cookie policy
↑ Back to top