by Sunsilver on 21 January 2015 - 17:01
I hardly know where to start with this...
In early December, a friend of mine phone me up, and said, "Sunny, I need your help."
She and her husband were renting part of a house that belonged to some wealthy people, but the rent was killing them financially, and they needed to find somewhere else to go, somewhere that would take them and their 6 German shepherds.
We talked it over, and the solution we came up with was she and her husband would purchase a trailer and live on my property and help me with the kennel. I've been running this place on my own for 3 years now, and believe me, the offer of help was too tempting to turn down. Her husband has a job that pays well, so they would also pay me for the use of the land, utilities, etc.
She and her husband began packing up their stuff. As they packed, the situation with the landlord continued to deteriorate. At one point, the landlord flew into a drunken rage, and began hammering the propane BBQ tank with a baseball bat. Obviously, they need to get off the property ASAP!
My friend, K. and her husband had already signed a sales contract to purchase a trailer, and paid the seller nearly $2,000 towards it. They were struggling to come up with the last $1,000, as they were waiting for the husband's Christmas pay and bonus. The day the landlord freaked out, the seller of the trailer called and said because he didn't have the full amount yet, he'd sold the trailer to someone else.
K. called me in tears, and asked if there was any way she and her husband could use the one bedroom apartment I have in my basement until they could purchase another trailer. It was less than a week until Christmas...how could I say anything but 'yes'?
We had a great Christmas, and she and her husband were a huge help to me during the busy season over Christmas and New Year's. I can't tell you how great it was to have their help and companionship!
But the bad stuff wasn't over yet. The seller of the trailer did not refund their money, which left them over a barrel financially, struggling to pay back the people they'd borrowed some of the money from (yeah, one of them was me...) Then, K's oldest dog took ill and died, and the cost of veterinary treatment, and disposal of the remains put them further in the hole.
Last night was the capper. When K. went to let her dogs out for their final pee of the night, she found one of her females had vomited, and there was blood in her cage. She put her outside, and she began pooping what looked to be almost pure blood. She was hunched over, lethargic and obviously in pain.
We spent most of the night at the veterinary E.R. It looks like she has a serious intestinal infection that came on with absolutely NO warning. (Her poops were normal earlier in the day.) It may be parasites, it may be something she ate: we just don't know. But she hasn't been off the property in weeks, all the dogs were wormed twice in November, and she definitely hasn't had access to garbage or anything else we're aware of that might have caused a problem. We're pretty baffled as to what the cause might have been. They sent her home with 3 different antibiotics and an anti-diarrhea medication. The good news is there's been no further diarrhea or blood since we came home at 5 am.
The bill was $640. I paid it on my credit card, hoping one of K.'s friends or relatives would come up with the money. So far, that hasn't happened.
January is always a slow month for the kennel, and this one has been much worse than usual. Since the last of the holiday boarders went home on Jan. 3, I have had NO income whatsoever. The way things stand right now, I can't even cover my January bills.
I really, really hate to ask for help. I know this is a bad time of year for a lot of people. But if you think you can help, even a bit, please let me know. I'll set up some sort of a Pay Pal fund once my very tired brain has had a bit more sleep.
If someone has set up something like this before, and can tell me how to do it, I'd appreciate the help.
If all you can do is send prayers and good wishes, I appreciate those, too!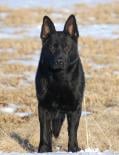 by Jenni78 on 21 January 2015 - 17:01
I did it for Jackie and just used my regular paypal and had people write "Jackie" in the subject so it was easy to scroll through and pick out what was mine and what was for her. The others put funds toward a Petflow credit.

by susie on 21 January 2015 - 20:01
That doesn´t sound good, Sun, and January is always a bad month - but I think that several people including me are willing to help as much as they can.
There might be the day we need help, too...
You may not like this, but ask the seller of the trailer, if he really got any money - just to be sure.
All the best,
susie

by Sunsilver on 21 January 2015 - 21:01
Thanks for the support, Susie! I just finished a long nap, and am having a coffee, then after doing a few chores, will have a stab at setting up a way people can donate.
by vk4gsd on 21 January 2015 - 21:01
i can send only a small $50 if you can guarantee a secure internet payment thingy that is easy to use, i don't know what paypal is. or can i pay thru a bank, i would prefer that, i do not like this internet money transaction thing, too old to learn.
also this is only temporary, things will get better.

by Western Rider on 21 January 2015 - 21:01
SS I am sure that many here would be willing to help you out, but I do have a couple questions if you don't mind. I have no wish to cause trouble but if the husband earns good money why isn't he helping you. The wife could work even if no profession she can do house cleaning etc. that would help.
Jenni I am sure will be of help to you in setting up an account. Best of luck

by Sunsilver on 21 January 2015 - 23:01
One of the people they owe money to is the employer, and he is deducting money from the husband's pay every week, to the point where they barely have enough to cover gas and food.

He lent them money for the trailer, and also for the euthanasia and disposal of the dog that died.
I tried to access my old paypal account, but it's been so long since I used it that it won't let me in.

by Sunsilver on 22 January 2015 - 02:01
Okay, I have set up a new PayPal account, as neither of the e-mail addys associated with my old one were valid anymore.
If you want to help out, please PM me, and I will give you my e-mail.
If you don't have a PayPal account, or don't want to use PayPal, I can work out another way of sending funds. Please remember I am in Canada, so there will likely be a fee for currency conversion.
Thanks to all of you for your care and concern, even if you can't help out!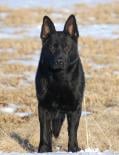 by Jenni78 on 22 January 2015 - 04:01
I do not believe there is a fee for currency conversion. If there is, it is not signifant. Some very generous folks donated to Jackie from several other countries and I do not recall any fees, at least not that I was aware of on the receiving end.

by Sunsilver on 22 January 2015 - 15:01
Thanks, Jenni. I thought from what I read on PayPal that there was a small fee.
I DO know that when I sent a direct bank transfer to Melissa for the puppy's shipping, by the time the bank was done with the currency conversion and a whopping big service fee, I'd payed nearly DOUBLE the amount of what the fee was in U.S. funds!!

So, PayPal may be the better way to go.
---
---
Contact information
Disclaimer
Privacy Statement
Copyright Information
Terms of Service
Cookie policy
↑ Back to top