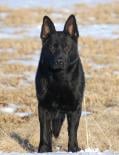 by Jenni78 on 18 March 2015 - 16:03
I am really sorry for the off-topic post but I am desperate. My Friesian that many of you have seen photos of over the years, Boudewijn, aka Chief, is having some unidentified (as of yet) colic type emergency that appears to be a blockage and he is immediate need of a transfer to a different hospital for possible bowel resect, definite obstruction surgery. His insurance coverage wouldn't touch the amount of this surgery and without it, he will die. He is only 6.
I have started a GO FUND ME campaign which I swore I would never, ever, do, but there is no way I can come up with $10,000 in just the few short hours that I have to save his life.
I AM HAPPY TO REPAY ANYONE WHO WANTS REPAYMENT! I am only asking because I have no time to earn the money myself! PLEASE PLEASE HELP and share. Thank you so much.

by Keith Grossman on 18 March 2015 - 17:03
This is an emergency! This horse needs to be moved for surgery now!
by hexe on 18 March 2015 - 18:03
Jenni, can you do Care Credit for part of the amount, at least, to give you more time to raise the money?
I really hope things work out OK for your big fella...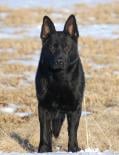 by Jenni78 on 18 March 2015 - 18:03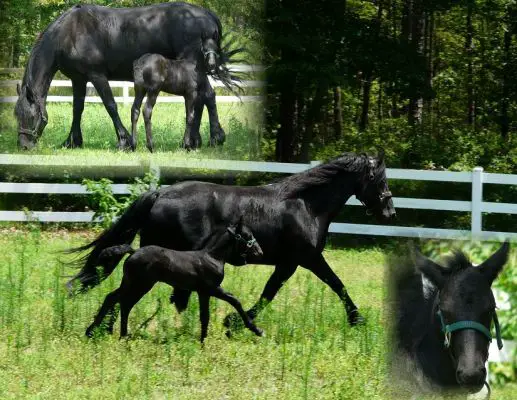 Here he is with his mom when he was a tiny baby, above. And below, he is about 7 months old, shown with my QH/Cob cross, Scout.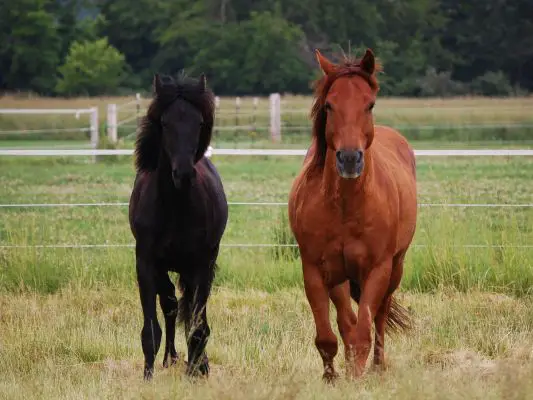 Thank you so much, both of you.
If anyone wants to donate directly to the vet, he is on his way to this clinic: http://www.oakridgevet.com/ You can give them my name (Jen Williams) and it's under his call name, Chief. I think he will be the only Friesian stallion there. He is 6 years old, DOB 6-24-08 in case there are others and you need to specify.
I had to take a giant leap of faith and say "go ahead and get him down there" even though I have no idea where I'm going to come up with that kind of money in such a short amount of time. So, every tiny bit is SO APPRECIATED.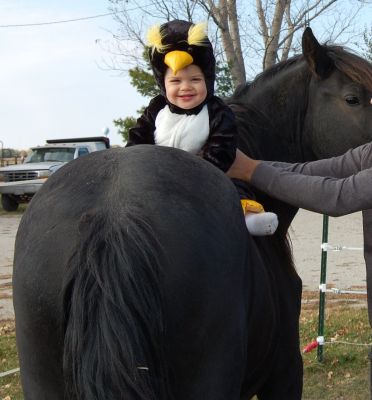 He was about 2 here. Always let my son do whatever he wanted with him. Very, very sweet boy.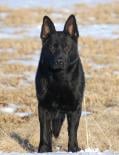 by Jenni78 on 18 March 2015 - 18:03
Yes, Hexe, absolutely- we're working on CareCredit. Remember I had a dog obstruction surgery and Capri's surgery also ended up being more than planned in November, so my CareCredit isn't going to be nearly enough but you bet it'll be used to the max before I dare take a penny from someone else.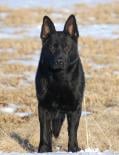 by Jenni78 on 18 March 2015 - 18:03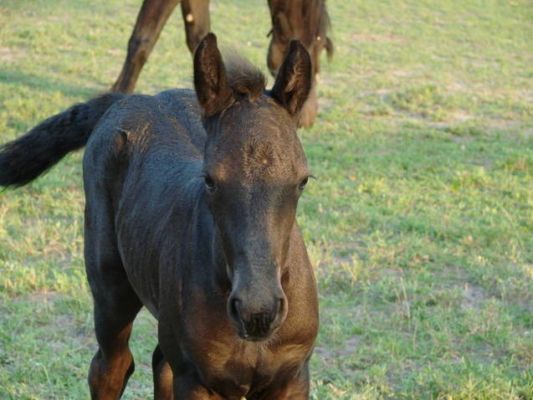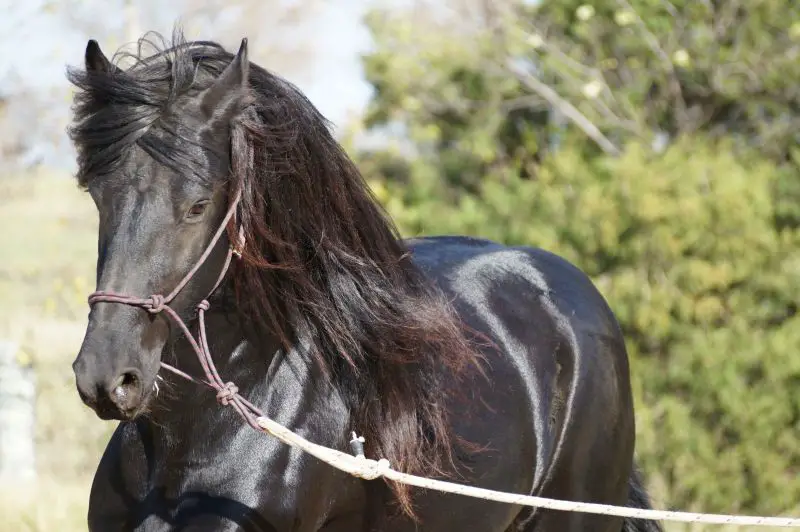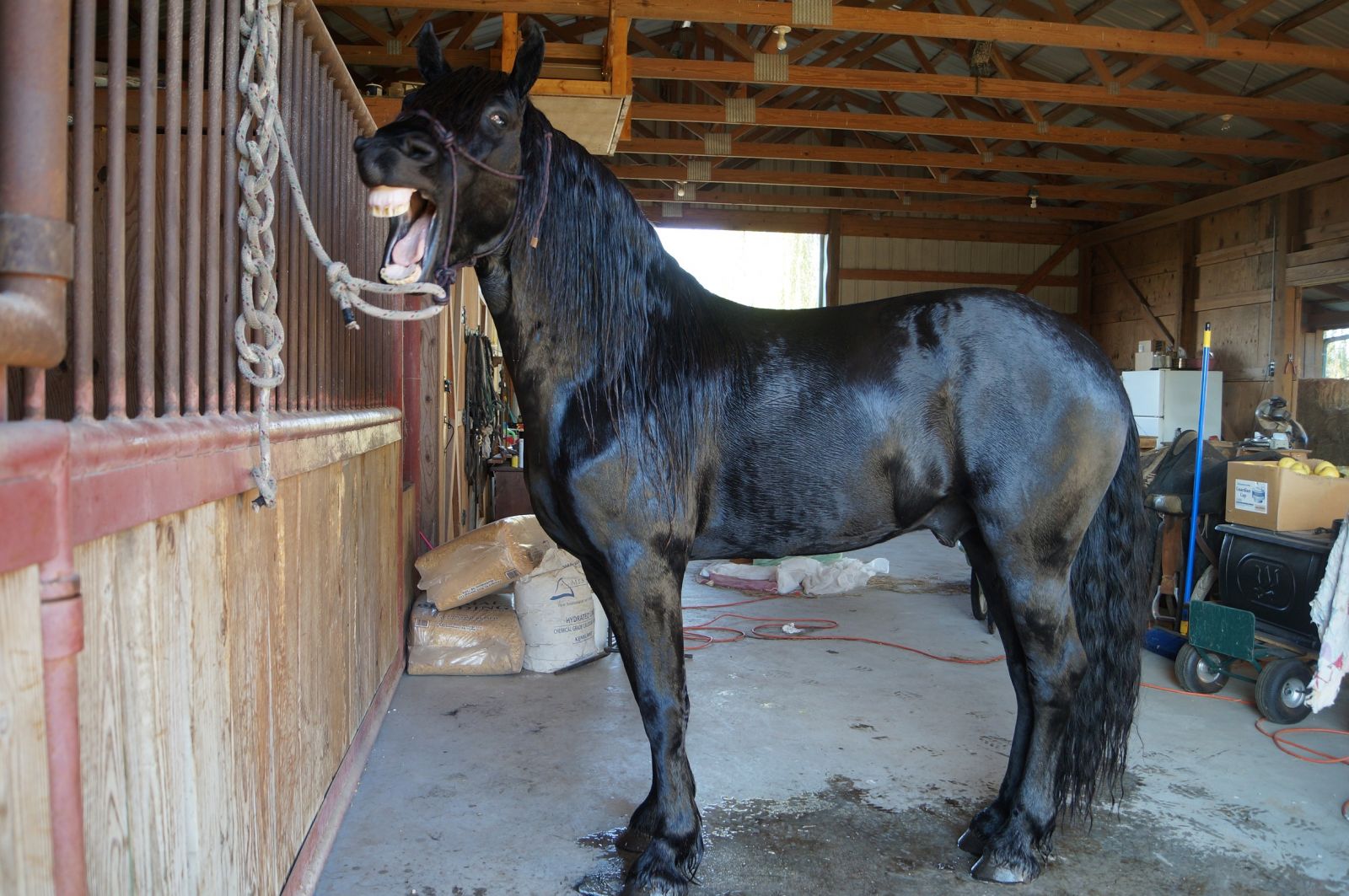 Just a few more pics to get to know him a little. He is just the sweetest, most gentle guy. I've had him nearly his entire life.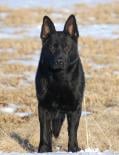 by Jenni78 on 18 March 2015 - 18:03

by susie on 18 March 2015 - 19:03
Jenn, do you have a paypal account for me? The link you gave doesn´t work for me old stupid German woman without creditcard.....
They don´t accept my German bank card.
by hntrjmpr434 on 18 March 2015 - 19:03
Absolutely one of the nicest Friesians I have seen in the US. Very pretty bodied, I really like his hip and head/neck carriage. And his MOVEMENT. I saw the video where he was being ridden, balanced, nice frame, really uses his hind end and shoulder well. Definitely a quality representative of the breed.
Lovely, lovely, boy. You are very lucky to have him.
Good luck with him, keep us posted!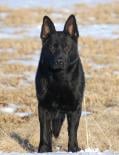 by Jenni78 on 18 March 2015 - 19:03
Susie, I will PM you. Thank you so much.
---
---
Contact information
Disclaimer
Privacy Statement
Copyright Information
Terms of Service
Cookie policy
↑ Back to top