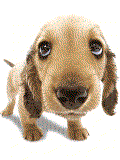 by GSD Admin on 28 May 2015 - 00:05
All pedigrees are now locked only admin and creators can edit them. A submission form will be created to notify admin of any changes that need to be made to a pedigree. Might look at a way to transfer the creator/owner between members.
by hexe on 28 May 2015 - 00:05
Sad that it had to come to that, but not surprising, really.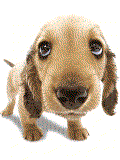 by GSD Admin on 28 May 2015 - 00:05
It is but we have a person from another country who keeps signing up names and changing VA dogs plus other random dogs.

by VKGSDs on 28 May 2015 - 01:05
I messaged admin earlier today because I noticed my dog's pedigree is now locked by someone that doesn't own or co-own my dog (I bought him full registration, no co-ownership at 7 weeks old). I suspect the breeder either added him as a puppy, or added him back in for me after some weird person kept deleting pedigrees of dogs with her kennel name years back. Can pedigrees be deleted by admin? I'm happy to re-add the dog, re-upload the photos and breed survey info if it is deleted. Bummer if I can't do any updates, the dog is still competing and earning titles.
by jomar001 on 28 May 2015 - 02:05
Ok I think is a great idea tp prevent changes from unauthorized people but how can we do the legitimate oweners to update pictures and information about our dogs?? Thanks.
Joe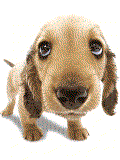 by GSD Admin on 28 May 2015 - 02:05
There will be a submission form, it might already be in the beta site, on the road and haven't had a chance to check it out. In the mean time send me a link to dog with info that needs changing.

by Jyl on 28 May 2015 - 04:05
It is sad that it had to come to this because of some dishonest people..
The dogs that I registered on this site... that I own or did own (they passed away) I can no longer edit their pedigrees. I get this message when I try.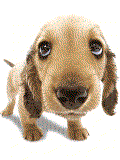 by GSD Admin on 28 May 2015 - 05:05
There will be a way to do it. I promise. Oli will program a way to assign new owners to the pedigrees. He has to because there are many dogs who were added before an owner/creator was added to the database.
He also mentioned allowing members who loved working on pedigrees to be assigned edit rights. We just had to do this because of the few we can't stop from changing pedigrees because they get new IPs and names and are back at it. Plus, we have seen an uptick in people who get mad at each other in business deals and they start messing with pedigrees.
Oli may already be working on a system to do it so lets give him some time to get it done and then things will be back to normal once we get permissions straightened out.

by Jyl on 28 May 2015 - 08:05
GSD,
In your original post you said only admins and creators are the only ones that can change pedigrees. I am the "creator" of several of the pedigrees on my own dogs and can not change them now.
Aiko vom Dukenheim
Aida vom Dukenheim
Arros vom Tonka Haus
Bruno vom Kraftig Wesen
Just Tonka Jr. vom Dukenheim
The dogs I listed were created by me on here... If I need to change their pedigrees do I need to PM an Admin to change them for now?

by yogidog on 28 May 2015 - 09:05
Gsd
i have the same problem as jyl iv created all my dogs profiles here and their still my dogs where do i go from here ?
---
---
Contact information
Disclaimer
Privacy Statement
Copyright Information
Terms of Service
Cookie policy
↑ Back to top