by Loyalville on 18 July 2015 - 16:07
RANT ALERT sorry but I get SOOOO frustrated with the ads on this site. For instance, today, saw an ad for "excellent stud dog". REALLY? The dog wasn't even BORN until December 2014. Hip & Elbow results posted in the ad as if they are final ratings. I get so frustrated. And how about the jerks who advertise the same thing in EVERY category? Sorry, rant over.
by Nans gsd on 18 July 2015 - 17:07
I saw that too; was hoping the birthday was typed wrong; they are on the chopping block anyway, just more crappers they are trying to push out of their kennel. Has to be wrong birthday. Bet is was 2013 AS Germany can't even use a dog under a certain age, bet they had an accidental breeding.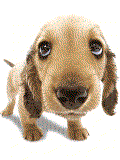 by GSD Admin on 18 July 2015 - 17:07
What would stop these ads?

by Hundmutter on 18 July 2015 - 17:07
If nobody (but nobody) fell for them and bought dogs / pups from them ?
Good reason for this Board to keep on educating people in what to look for.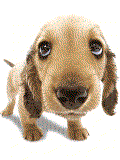 by GSD Admin on 18 July 2015 - 18:07
Ahh! A perfect world. There will always be newbies and there will always be these types of advertisers. So, beyond education, what are some other ways to protect the classifieds and those who want to buy a dog?
by joanro on 18 July 2015 - 18:07
A lot of buyers look for hype, the more colorful the better. Makes them think they are getting what they want. Its their money, they'll always spend it where they want.
by joanro on 18 July 2015 - 18:07
If y'all want to regulate dog ads, then you need to start regulating the big- pharma- drug -pusher ads, ambulance chaser ads, 'pre-used ' car ads, and every infomercial ad on TV. Those ads actually cause damage, specially the prescription drug-pushers.

by susie on 18 July 2015 - 18:07
by Gustav on 18 July 2015 - 18:07
How is this different from people that have been in the breed for limited time or limited exposure to subjects and post what they really have limited knowledge of??? Point is that advertisers like posters can perceive things any way they like, it's up to the buyer or reader to do the research and find out who/what is creditable and what is propaganda.

by susie on 18 July 2015 - 18:07
What do you think about an online advertisement form, where people are forced to fill out:
name/kennel name
reg no/country
date of birth
sire/dam
color
former owners
health certs/which organization
titles/show results/where and when
bred before
litters/puppies
...obligatory - ( no results = no )
only the stuff everybody is able to proof in case a problem arises..
I´d like to see the name of the owner mentioned, too, but in that case a high percentage of the Europeans would stop to advertise
---
---
Contact information
Disclaimer
Privacy Statement
Copyright Information
Terms of Service
Cookie policy
↑ Back to top