by Oli on 22 July 2015 - 01:07
Hi all,

I want to explain why the website has gone "backwards". The change was done to help a growing market of users that use mobile phones and tablets and not desktop computers as it used to be. So we had to back down with the features and give you a simpler website that works and is faster on the lesser platforms.

These are actual statistics from pedigreedatabase.com . (Google analytics)

June 1. to July 1. 2010
Desktop: 97.19%
Mobile: 2.81%

Now lets look at last month.:
June 1 to July 1. 2015
Desktop: 50.77%
Mobile: 40.57%
Tablet: 8.65%

I know that you desktop users are the most pissed off. (most loss of features).

But the trend is to allow users with simplified devices to use the website in a fast and efficient manner.

I hope that this small example explains the "seeming" backward trend. The idea is faster and smaller with the same information.

Regards
Oli

by Q Man on 22 July 2015 - 01:07
NOT Good...

Going BACKWARDS isn't a good thing...And when you give less...people will find other means to find what they want...need...and demand...

I used to use this site often...but lately I have been using other sites more and more...

This is just my input and thoughts...I don't get what I want here so much anymore...

~Bob~

by Oli on 22 July 2015 - 01:07
Well I am sorry to hear that. But we needed to respond to a changing environment.

All the information is still here. Most of the features also. The website was just slimmed down to make it faster on all devices. It should be about 4x faster on desktop also. *preliminary testing

We didn't let anything go. Just slimmed down the user interface features.

Oli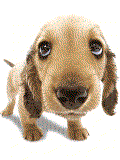 by GSD Admin on 22 July 2015 - 02:07
Pretty much everything is still here. I am surprised more people aren't happy because nothing is worse than waiting for a website to load a page. This is much faster. The only difference is taking away all the fancy looking stuff. The fluff.

by melba on 22 July 2015 - 03:07
I'm a tablet and smart phone user. In all honesty, pdb runs slower now than it did before.
Melissa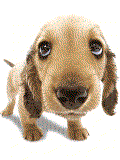 by GSD Admin on 22 July 2015 - 03:07
I use an old IPhone 4 and this site has never been faster. I have slow home internet because I live in the sticks and I love the load times on the new site on my desktop. The old site was really slow. There are admin tools that are pretty server intensive and those load much quicker now.
We know that not everyone will like the new site but everyone didn't like the old site either when it was taken out of beta. We had many many complaints because we went away from the original site. My point is no matter what we do everyone is not going to like it because it is about change. Change is hard for some and we know that put there comes a time when things must change in order to incorporate new technology and devices.
I don't even need to confirm Oli's 4 times faster because it is obvious from being on this site the last 2 days that it is much faster.
I will say this Oli gave everyone 4 months to try the new site and comment about it and not many did. So, once it is switched people are complaining, the complaints should have lodged long ago when Oli could have made tweaks to address concerns.
I hope members will give it a fair chance, it isn't even complete at this point but we have people wanting to start petion drives to change it back. Instead of being patient and giving it a fair shake.
Regards

by melba on 22 July 2015 - 04:07
Also, just a suggestion, when you click on the 7 gen tab in a pedigree, click on a dogs name from there then click the back button it brings you back to the 3 gen pedigree. It is very time consuming and frustrating to not be brought back to where you left off. If there is something I'm not doing right, please let me know.

My smart phone is a new Galaxy S5 and tablet is a Note 10.1 I believe. The sight runs much slower on the tablet, about the same on the phone and laptop.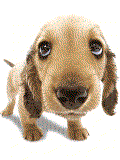 by GSD Admin on 22 July 2015 - 04:07
What kind of operating sytem is on the tablet and can you enable the editor on the tablet?

by melba on 22 July 2015 - 04:07
Yes I can enable the editor but it is Suuuppppeeerrr slow.
Its android version 4.1.2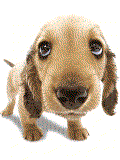 by GSD Admin on 22 July 2015 - 04:07
I was curious because Joanro said she could not get the editor to appear on her tablet. I have no clue why the site is so slow for you. Because the load times do not show that it should be. But those are my load times and I do not have a tablet. I do have slow internet compared to a lot of people.
---
---
Contact information
Disclaimer
Privacy Statement
Copyright Information
Terms of Service
Cookie policy
↑ Back to top