by prcabulrid on 24 November 2015 - 01:11
I bought a Stud Service from Jose Diaz with a Guarantee Success last spring '15 for Tuareg Von Bad-Boll.


I notified Jose Diaz beginning of OCT '15 that my Dog was Due for Her cycle, and when i Notified Him last night to pay for Shipping he STATED Tuareg Was NOT AVAILABLE to FULLFILL GUARANTEED CONTRACT!!!

Now, Jose Diaz is Refusing to Refund my $800 Stud Fee for his Failure to FULLFILL CONTRACTUAL PURCHASE that was PAID MONTHS AGO!!!

I asked for either 2 female PUPS out of Tuareg (as that was the goal from this stud service) or a Refund and He is refusing to REFUND MY MONEY!!!

I paid Jose Diaz over $1290 in the spring of '15 for a GUARANTEED STUD SERVICE!! I Understood the Fact that $500 was Shipping/prep, as to why i asked for the $800 to be refunded for HIS FAILURE TO FULLFILL HIS GUARANTEE by not having Tuareg Available!!

He offered some Run of the mill dog, but the dog he offered has NONE OF THE TITLES!!! Meaning the DOG HE OFFERED IS ONLY WORTH $700 total for Stud Fee.

I either want my $800 refunded ASAP or 2 female Pups from Tuareg
Jose Diaz Offered $400 in Refund which is an ADMISSION OF GUILT FOR BREACH OF CONTRACT!!!
I tried to be reasonable with my offer. DO NOT USE Jose Diaz, vomkirsys.com

by Western Rider on 24 November 2015 - 02:11
What reason did he give for Tuareg not being available and when will he be available
What is the name of this other so much inferior stud
Your answers will direct me in how to handle this posting
Western Rider
by prcabulrid on 24 November 2015 - 02:11
KOSMO VOM HEINRICHPLATZ is the name of the stud he stated was available. This dog does not have any Titles in BSZS or NASS

Tuareg is 2011 NASS and has placed twice in BSZS. I bought Stud Service for tuareg for his titles. If i just wanted a regular IPO dog without competitions i would of gotten it for $500 cheaper as the going rate on other dogs i researched were $700 for IPO or schH titled.

He did not give a reason. he just stated unavailable and offering half a refund is admission of guilt. i offered to settle for $800 or 2 female pups out of tuareg and he does currently have a litter, and it doesnt matter when he is available my Dam had a prog of 2.0 this past saturday 11/21/15 and the contract was a guarantee success stud service for Tuareg

by Western Rider on 24 November 2015 - 07:11
OK I found your classified about this problem and it does not match what you posted
here it is
Jose Diaz is a Scam and a CHEAT!!! DO NOT USE Vomkirsys.com or Jose Diaz This Man is a CHEAT AND A LIAR!!! I paid for a Stud Service from Tuareg Von Bad-Boll Last spring and this Man Cheated The Service @$1400 and only Sent 1 Straw to be breed my Dog, EVERYONE knows it takes 2 straws to do any AI with ANY SPECIES NOW THIS MAN IS SAYING THIS STUD IS NOT AVAILABLE!! And I'm Screwed out of $1400 and Worse a Pup to Replace my SAR female!!!
Now he did send you a straw so he is not scamming or acting like a con artist.
By the way you can get a female pregnant with just one straw and if you have a good repo vet that should be simple, two is just nice.
Will he give you a free repeat breeding with this girl Most breeders will give a repeat if the first does not take.

by mrdarcy on 24 November 2015 - 07:11
Deleted the ad as classifieds are not for personal disputes.

by Western Rider on 24 November 2015 - 08:11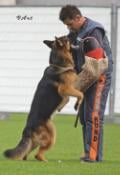 by jdiaz1791 on 24 November 2015 - 10:11
Hi, The issue here is that Mr. Grey paid for semen to be shipped back in June, $800 stud fee, and when he emailed me saying his female didn't take, I asked him to "contact me when female started to bleed to plan accordingly". Well, he emailed me yesterday saying she was ready, I said The male is not available, have another one instead and Mr. Grey started cursing and complaining that wanted ALL his money back, which I replied you used the first stud and never complained until now. So I offered him half the stud fee, $400 , since the back up dog is not to his liking, even though my website and contract specifically estates " if a dog is not available at the time, we can only provide the dog we have".
Emails : ( please read from bottom up )
******************************************************************************************
Moderator edit.... Emails removed as we do not allow these as per our Terms Of Service I have however copied them and posted them in the Moderator forum for discussion. mrdarcy (mod)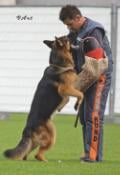 by jdiaz1791 on 24 November 2015 - 11:11
Screenshot of my studs contract :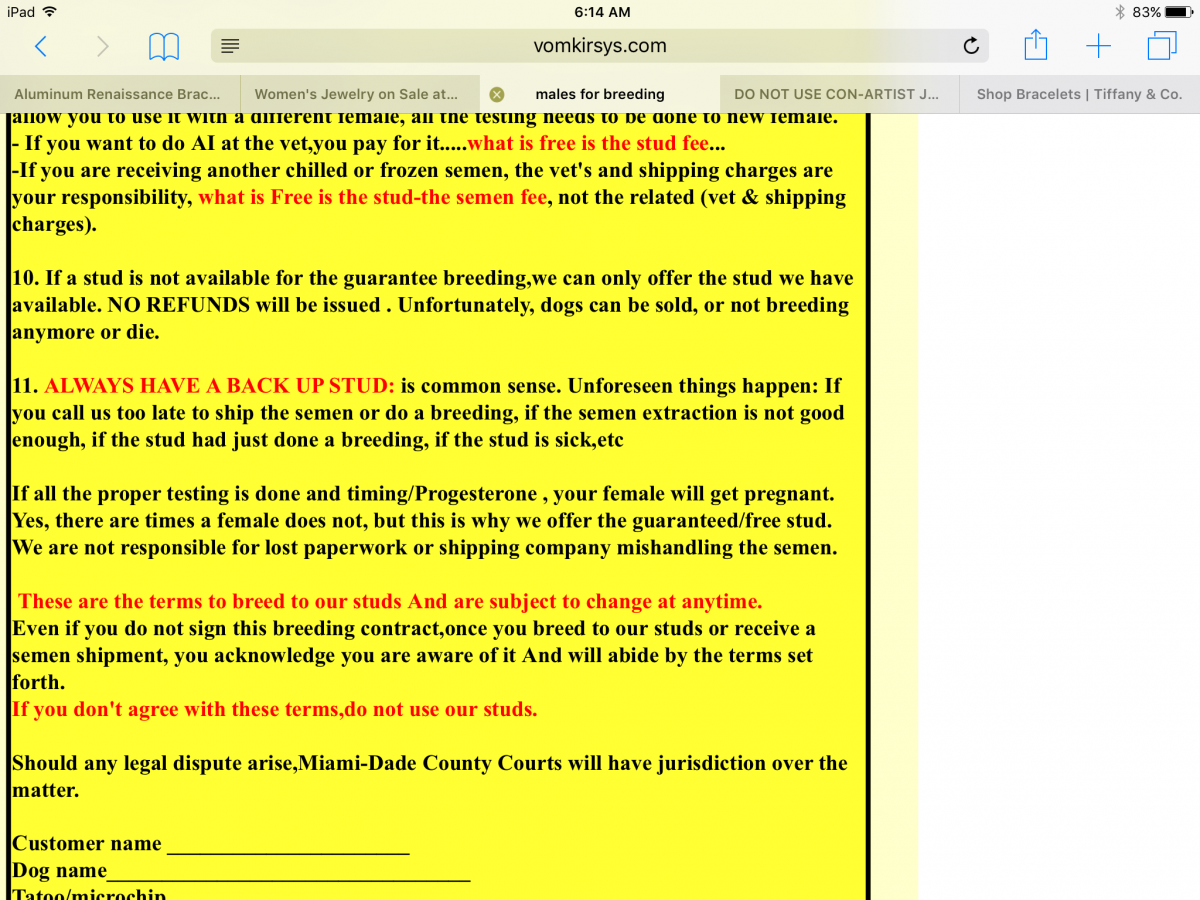 by Dog1 on 24 November 2015 - 18:11
This should be easy to figure out. What were the progesterone numbers on the first breeding?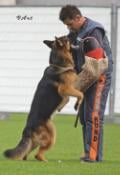 by jdiaz1791 on 24 November 2015 - 23:11
Dog 1 , she didn't take, don't know, he just wrote didn't take. At that time I asked him to notify first day of bleeding to plan,schedule, he then wrote me November 1st saying she's about to come in heat, and again I asked him to notify first blood , but two days ago he writes, she's ready, waiting for Progesterone, and my dog had just been bred and had 2 more scheduled, so I told him have another dog available. He then said not good for me, which is ok , and started insulting me, cursing, and I told him, you used first stud, you paid $800 , so since I can't do the guarantee stud, I'll refund you $400.
He wants all the money, $800 , even though he received the first shipment-did the first breeding.
Some people are just hard headed. My website and contract says it there as well, no refunds, and if prior dog is not available, then any available dog.
---
---
Contact information
Disclaimer
Privacy Statement
Copyright Information
Terms of Service
Cookie policy
↑ Back to top