by Clayboucha on 30 March 2007 - 18:03
I am considering purchasing a dog from them. So I would appreciate hearing from anyone who has done business with them.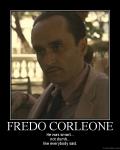 by Don Corleone on 30 March 2007 - 18:03
I know a few people that have bought from Joeseph and taunya. They all seem real pleased with what they bought. Mike Diehl just won the Shutzhund nationals with a dog he co-owns with Joseph. I see their dogs on quite a few breeders websites. You can always tell because they are posing on that pink brick paver driveway. All in all, they seem like trustworthy people and I haven't heard otherwise. I personally know 3 people who have bought from them. They are happy.
by Sirk9 on 30 March 2007 - 19:03
I have personally dealt with Josef and Taunya. I can tell you from my experience that they were trustworthy, helpful and I received exactly what they described. No surprises! I would not hesitate to recommend them. Rob Dunn
by Clayboucha on 30 March 2007 - 20:03
Thanks Don, & Sirk9

by tristatek9 on 30 March 2007 - 21:03
I know numberous people that have purchased dogs from them and were happy and treated fairly. Jeff www.tristatek-9.com
by k9sar on 31 March 2007 - 00:03
I have purchased a pup from them and also imported older dogs for clients. They are HONEST, communicate well and frequently with customers. They represent their dogs exactly as they are. If a dog is not suitable for your needs, they will tell you sarah atlas NJ-TF1
by Holtgrew on 01 April 2007 - 14:04
I have purchased two females from Eurosport. Taunya represented both girls accurately. I found her to be great to work with; I will work with her again, to be sure. Fuga and Corida are absolute dolls, and I'm proud to own and work them. If you have any further questions, please feel free to e-mail. Good Luck, Jennifer

by AgarPhranicniStraze1 on 01 April 2007 - 16:04
Excellent people to say the least. I purchased my adult titled male from them in October and he was more than we expected. Tanyia and Joseph are very good at representing their business to be very reputable. I would recommend them absolutely.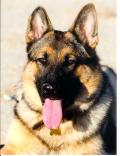 by shasta on 03 April 2007 - 05:04
I did receive a surprise on a dog I received from them but it was a physical trait (partial ear missing) that I didn't know about until after I purchased the dog. HOWEVER, I did not ask for a show dog, only a nice working boy who is also social. I received EXACTLY what I asked for in that respect, and Taunya was great to work with. I don't believe they intentionally forgot to mention the ear. My boy was in their puppy program and his confidence really shows. He is my "soul mate" dog and I couldn't thank them enough. He is way more then I ever expected and I'd do business with them again. And if you ever get a chance to get a dog that has gone through their puppy program GO FOR IT! way worth it! Lynne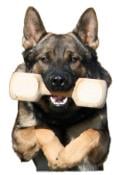 by SchHBabe on 04 April 2007 - 14:04
I have seen this dog, Agar, being worked at my SchH club, and he is a fine dog. His obedience is correct and his bitework intense. If this dog is representative of the kind of dogs that Eurosport K9 imports, then I would highly recommend them to other prospective buyers.
---
---
Contact information
Disclaimer
Privacy Statement
Copyright Information
Terms of Service
Cookie policy
↑ Back to top