by veroette on 21 March 2018 - 19:03
Im trying to build my first pedigree on 'here' and i hot a wall when adding some parents. Why?
Im not completely new at this.
by veroette on 21 March 2018 - 19:03
I hit the + sign after filling in the field and it returns blank

by Western Rider on 21 March 2018 - 19:03
Why are you hitting the + sign and not the submit button or Add button
by CamoGenetics on 21 March 2018 - 21:03
Also if said parents have any punctuation, the PDB coding won't find them. Try searching without punctuation.

Dad's Ole Girl search Ole Girl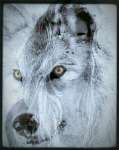 by Fantom76 on 21 March 2018 - 21:03
As Camo said, PDB has a problem with special characters like apostrophe or dash and sometimes umlauts/
There are 2 ways to add parents. It is best to try entering them by editing the dog
Move down to Parents
Type in part of the name without any special characters.in Camo's example. type in Ole Girl
Click on Search mother
PDB will search for any dog containing those letters and several names may pop up.
Click on the name that you are looking for Dad's Ole Girl
Screen will pop up and ask
Set Dad's Ole Girl as new parent
Click on O.K.
if dogs name does not pop up (in other words, dog is not already in database) , do not click on anything, just retype dogs correct full name including the special characters and click on search, then click on Green Box "create and set as parent"

If this does not work. let me know and I will tell you another way to do it. Please tell me dogs name that you are trying to enter so that I can use it in the example. It involves using the plus sign.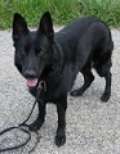 by Lunastar on 23 March 2018 - 13:03
They might not have a pedigree on here yet, so you would have to add them yourself. To be sure there is not a pedigree already, search out the names of the dogs first. Also be aware that since there are many different dog registries all over the world, 2 different dogs may have the same name. In that case you would also put the dog's registration number at the end of the name.
Like for example if there was a dog simply named Thor, his name would be put down as: Thor AKC DN123456/01 or Thor SZ 1234567 (Both are fake dog examples.) if there were 2 different dogs with the same name. Like if the AKC Thor was born in the US and was solid black, he clearly would not be the sable SZ Thor born in Germany.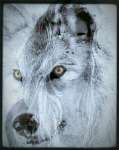 by Fantom76 on 23 March 2018 - 19:03
Lunastar, I'm sorry, but what you stated is no longer correct. In some cases it will be (dogs entered long ago) but in recent entries it will not be correct.
I explained how to "create and set as parent" if the dog is not in the database. In the case of duplicate names or dogs with no kennel name, PDB adds the YEAR OF BIRTH (YOB) in parenthesis after the name. On dogs entered long ago, you may sometimes find the dog's registration number, but we are changing any of those that we find unless just the (YOB) still creats a duplicate. In the example that you gave, Thor would be found under Thor (2004). If this still creates a duplicate, then the dogs reg number may be added or in some cases you will find the first name of the sire and the dam like Thor (2004) (Rex x Susie)
by Fuller1205 on 16 April 2018 - 20:04
I am having the same problem with adding some of the parents on my dogs pedigree. I have tried to search parents, shortened up search, tried to enter reg. number but it doesn't come back with any results. The parents are on here because I can just search parents on pedigree search and they all show up. What do I need to do?
by GSDHeritage on 16 April 2018 - 22:04
Fuller1205,

I sent you a PM so send the information on the dogs that you are having
problems with and I will help you.


---
---
Contact information
Disclaimer
Privacy Statement
Copyright Information
Terms of Service
Cookie policy
↑ Back to top