by RockBottomRanch on 10 March 2015 - 21:03
I am in the research stage of buying a male stud. I am wondering what your opions are on crossing WL dogs with SL? I dont want to start huge ugly debate but would like opions and why this is a good idea or bad idea to cross the two?
by duke1965 on 10 March 2015 - 21:03
full outcross will make outcome of offspring totally unpredictable
outcross is like shooting hail, you will hit something, but most bullets will miss

by bubbabooboo on 10 March 2015 - 22:03
It works fine if you know the dogs well enough and you have a goal in mind for the offspring. You can keep some of the puppies and then breed them back to a dog that corrects some of their weaknesses. There is no point in breeding on color or even pedigree unless you know the weaknesses and strengths of the sire and dam unless you have a goal in mind and what those dogs will contribute to the mating and the goal. Pedigree below of a show x working line female and her offspring that were her puppies after being bred back to a good male who corrected some of her weaknesses. One of Ivana's puppies below ( Warbonnet Frodo ) at 9 months of age. Those telling you it can't be done have never done it. There is no magic in any breeding be it inbred, line bred or no shared relatives for 5 generations. All GSD are inbred .. that is how a breed is started. A true outcross would be a GSD with a Dutch Shepherd or Mal .. that is what many of the KNPV dogs are bred on ..many KNPV dogs are not purebreds.
http://www.pedigreedatabase.com/german_shepherd_dog/dog.html?id=654626-ivana-vom-mystical-haus
http://www.pedigreedatabase.com/german_shepherd_dog/dog.html?id=2207215-warbonnet-fero
The dam of Fado .. Ivana vom Mystical Haus .. show x working cross
WarBonnet Fado at 9 months of age with family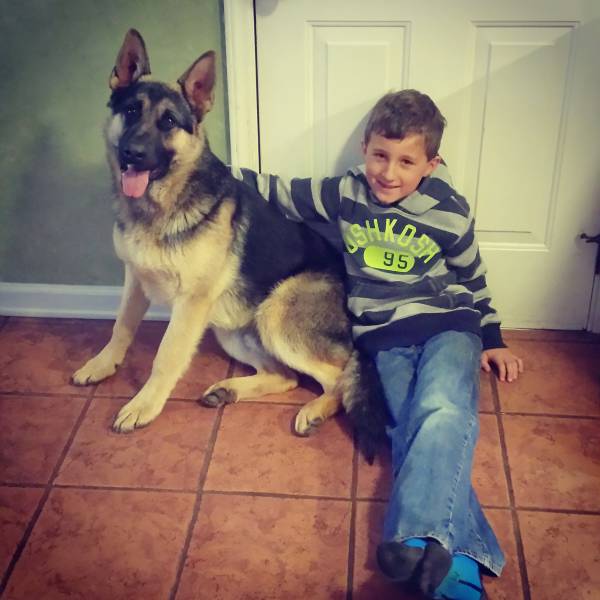 Here is a full working line from the same bloodlines without the show line blood included at two years .. raised by the same family.
Here is a litter of pups Ivana X Buford ( working x show ) X working ..like peas in a pod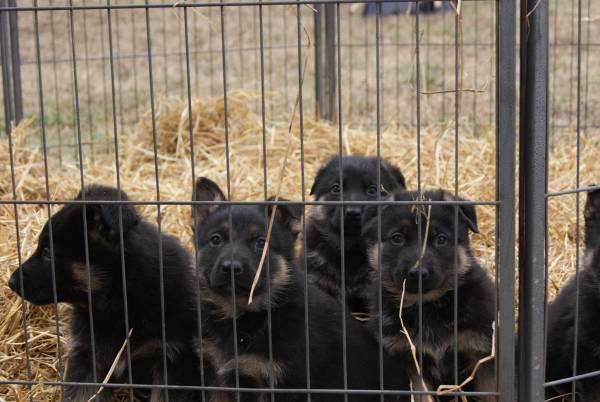 by vk4gsd on 10 March 2015 - 23:03
bubba, nobody says it can't be done, they are the same species.
like the majority of things dog breeders do, it's easy.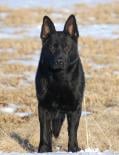 by Jenni78 on 10 March 2015 - 23:03
Depends a LOT on how each produces; if you have a very very strong producer of their own type, and you cross it on a complementary dog of a different line, you *may* get some consistency (to what the dog usually produces, not necessarily within the litter) but don't count on it. I would only do this if I had a plan as for the 2nd and 3rd generations out, though, not something to do repeatedly. I would also not do this if you're just starting out with either dog, as prior knowledge of what has been produced by both dogs is immensely helpful when choosing a complementary match of either branch.
I'd do it to add new blood if I was planning on doing a close linebreeding next time. I have crossed WL and SL and the pups temperament and type was super...ended up with some wacky colors which I will never ever repeat because of, but the point was to add something different so that I wasn't totally backmassing on the same dogs when I went back to linebreed the next few generations.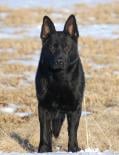 by Jenni78 on 10 March 2015 - 23:03
Bubba, that black you posted with the little boy has a beautiful head and expression.

by bubbabooboo on 10 March 2015 - 23:03
There is no reason not to cross any GSD bloodline with any other GSD bloodline if it serves a purpose and produces better dogs for a particular job or use. Saying that crossing show line with working line is an outcross is not based on science. The puppies will be like their dam and sire .. nothing magic either bad or good in any breeding.
Ulla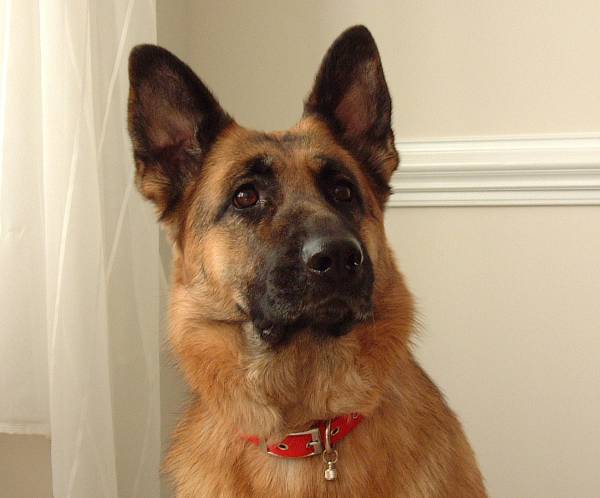 ULLA with Andi working x showline cross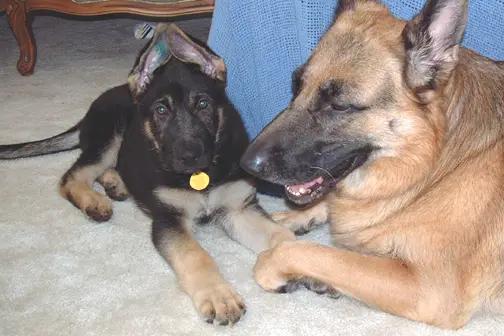 by Dog1 on 11 March 2015 - 00:03
RBR,
Some very experienced breeders have tried it and it hasn't produced the results they (or anyone else) was looking for. Best advice if you're starting out is; just don't do it.
It's an uphill battle when you have the best of one or the other line. Follow the path where others have success and get an excellent example of one or the other. A proven dog. One with established credentials. You chances of success both producing quality and some return on investment is much better.

by bubbabooboo on 11 March 2015 - 00:03
Jenni78 .. the black is a Czech and West German linebred on Orry but more importantly he has a lot of his Momma and his Dad as well as Grandma's and Grandpa's looks and personality. Just as in a human family he has his Uncle Barack's looks and his Grandma Bella's personality. He is a family dog and his job is to protect and look after his female handler who is the mother of the boys as well as protect and watch after the boys.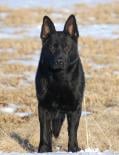 by Jenni78 on 11 March 2015 - 00:03
I guessed as much from the facial features. ;) Pretty dog.
---
---
Contact information
Disclaimer
Privacy Statement
Copyright Information
Terms of Service
Cookie policy
↑ Back to top