by Gwenith on 09 April 2015 - 04:04
has anyone on this Forum heard of a trainer/breeder/rescuer Bob Fox? I would appreciate any input that I can obtain. Health tests, titles, parents, progeny, training experiences etc. TY Gwen
by Edelmann Kennels on 09 April 2015 - 12:04
I have a weird experience with him from Facebook, so I'm off put by the man himself and I was on his Facebook group for a while but didn't agree with a lot of things going on there, so I left. But I am not super familiar with his dogs. Seems like I heard he has good dogs though, so he could be a very good breeder.

by Keith Grossman on 09 April 2015 - 12:04
"Health tests, titles, parents, progeny, training experiences etc."
None of the above from what I've been able to find. There are plenty of better alternatives not that far away.
by Deacon12 on 09 April 2015 - 14:04
Bob has been around a long time and breeds mainly Czech bloodilines.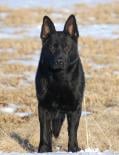 by Jenni78 on 09 April 2015 - 17:04
My experience w/him was also FB and it was entertaining. I once bred a WL to a SL and one of the pups suffered a facial fracture at about 3 weeks (mom whacked her accidentally with a large smoked bone) and her muzzle, as a result, was crooked, had an indent on one side, but not harmful or painful to her in any way. Well, I gave her away for free just in case she needed some teeth pulled or some other work in the future as she grew, and Bob posted all sorts of accusations on FB that I was lying about her face, that it was "obviously" genetic, because what did I expect breeding a SL to a WL? He stated (repeatedly) that the problem was breeding a "pointy nosed SL" to a "wide muzzled" WL and the pup got half and half.

I was raked over the coals for breeding the bitch again and other nonsense, not to mention the hefty doses of profanity in every post. It would be pretty hilarious except someone who actually thinks that happens is breeding dogs. It took me several posts to realize he was actually serious and not joking.
by Blitzen on 09 April 2015 - 17:04
So that's who said that? Brilliant!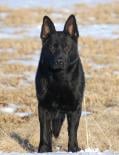 by Jenni78 on 09 April 2015 - 17:04
Yeah, now you know. I was trying to be nice and discreet at the time, but he kept on it and it was just.....I mean....no words. Brilliant it is. Nothing would change his mind or stop him from the public service of telling everyone what "genetic nightmares" I breed.

Not her owner's post of what the vet said about her jaw/muzzle, nothing. I'd hate to see what he thinks happens if a black woman and white man should have a child. Or heck, a tall man and short woman? One tall leg, one short one?

Truth is stranger than fiction when it comes to some things.
by Blitzen on 09 April 2015 - 17:04
Uh, I think I'd probably not buy a dog from this guy


by Keith Grossman on 09 April 2015 - 18:04

by susie on 09 April 2015 - 18:04

---
---
Contact information
Disclaimer
Privacy Statement
Copyright Information
Terms of Service
Cookie policy
↑ Back to top