by BlueDogs77 on 05 November 2015 - 18:11
So I stumble across a post for an off color pup supposedly out of working lines and am shocked when I click on the link for the pedigree. I message the guy because now I'm thinking, no way. He informs me he has a litter due in approximately 50 days with a liver sire and a blue dilute dam and this is the mating check.

http://www.pedigreedatabase.com/german_shepherd_dog/breeding.result?father=721149&mother=2138009

Now I've been studying the off colors since 1999 and know for a fact most breeders out there have nothing but garbage if it's off color. The few I've obtained with nice WGSL pedigrees were far and few inbetween and I had to agree to keep my mouth shut for a long time so they could distance themselves from the entire "fiasco" of having surprise off color pups pop up in a litter.

With that said I am finding it extremely difficult to believe that this dude is for real. I mean, he has FULL registration on these two dogs out of this lineage??? I would expect the breeders to much rather saw their own arms off with a rusty pen knife before selling anyone an off color pup out of these dogs with full rights, if they didn't cull the pups immediately after birth!!

I'm trying to do my own research now but thought it would be a good idea to reach out to the collective knowledge of this user base as well. If he is scamming people or falsifying pedigree information, people need to know. TIA for any help!

Darlene
"BlueDogs"
by hntrjmpr434 on 05 November 2015 - 18:11
I would pass just on the fact he is producing "novelty" GSDs.

by susie on 05 November 2015 - 19:11
Why should anyone help a breeder of blue dogs against a breeder of blue dogs ?

by susie on 05 November 2015 - 19:11
Don´t misunderstand me, I like dogs, no matter the color - but I really believe in a breed standard, that said German Shepherd dogs suitable for breeding ( not for owning ) are black, black and tan, or sable ( not even talking about the other breeding requirements ).
In case anyone is breeding for something else ( blue, liver, floppy ears, oversized dogs, etc ), he or she should name the results of this breedings differently - Blue Shepherds - Designer Shepherds - whatever, but not German Shepherds.

by yogidog on 05 November 2015 - 20:11
Well said susie 👍

by Jyl on 05 November 2015 - 21:11
I agree with Susie 100%

by Western Rider on 05 November 2015 - 22:11
Not sure which of Susie's posts I agree with the most Both are good

by BlueDogs77 on 06 November 2015 - 00:11
Sigh, seriously? The people here are that petty? Yes, I have DQ colors in my program. I have a solid blue out of VA-1, SG, Kreislauf Zidane, SCHH I, Kkl1a and I have 2 livers out of a male with a NASS3 and USS3, dam is Shutzhund titled and breed surveyed Kkl1. I created the first educational web site regarding these color genes in 1999 and have been in the blue\liver GSD world ever since. During that time I have produced a total of 4 litters with off color pups in them.

Obviously my goal is not to produce novelty dogs and you will never find any evidence that I refer to them as "rare" or special. I tell everyone they are a DQ, period. I have my own personal reasons for loving the blues that go back to a GSD I owned who was a neutered pet that was taken too soon via a horrible person and the livers just grew on me. I do not own nothing but off color GSDs and have become disgusted at the lengths some people will go to make a buck. We breed for service dog work. I am an animal behaviorist of almost 30 years, spent 10 years doing nothing but rescue rehab, health test my dogs and produce 1 or 2 litters a year with a head count of 6 - 8 adults at any given time (many wash out and are placed as pets)

I've spent years defending my own adoration for the off colors so if you think you are saying anything to me I haven't heard before, think again. I did my time on the rec.pets.dogs.breeds newsgroup on usenet well over a decade ago. The one thing I have earned over the years is the respect of those who once bashed me. Once they saw I wasn't the standard uninformed money grubbing BYB.

So I thought we could all play nice and be adults but apparently I was mistaken. Apologies all the way around. For the record, if you think you're preventing me from making a decision about this guy, wrong. This thing stinks to high heavan. I just thought the owners of the dogs he's reporting his two off color dogs come from might want to know he's using the names and reputations of their lines in a fraudulant manner.

But hey, if the owners of SCHH3, LGA-BSP (96-C), FH, LBZ.V Yanik vom Salztalblick or the owners of SCHH III, KÖRUNG-LBZ, ADN Puma de Pozalmuro or the owners of SCHH3 VA Enosch von Amasis as well as the owners of IPO1 PORT SIEGERIN 2009 V Tilda vom Holtkämper Tor don't give a hoot that some guy is perpetrating a fraud using their dogs and has his dogs listed as the progeny of their dogs, then far be it from me to give a hoot either I guess.

Have a nice day all

Darlene
BlueDogs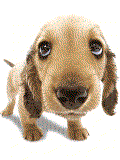 by GSD Admin on 06 November 2015 - 02:11
Not all of us. Breed what you like after all this is America. If I listened to everyone who disagreed with me I would not be me but instead I would be their slave/puppet.
by hntrjmpr434 on 06 November 2015 - 04:11
Talk about overreacting, OP.
Want a blue dog?
Go find a breed that it is in the standard. Sheesh. They are off colors for a reason. Tilted parents doesn't justify blue dogs as being ok.
But good for you that you health test your breeding stock, but thats not all that matters.
---
---
Contact information
Disclaimer
Privacy Statement
Copyright Information
Terms of Service
Cookie policy
↑ Back to top