by NatureDragon on 31 October 2019 - 12:10
I just hope my GSD puppy's hips and elbows turn out ok when it is time to get her xrays. I got her from a 'recommended' breeder on this forum, and her breeder did not provide me with any hip or elbow xray results on her sire or dam, even though I asked. The generations after them are all listed on this site with results, but not her parents. I could not find her sire in the OFA data base, and I was never given her dam's registered name (I had asked too about this).
IS this normal in the GSD world of breeders in USA, not to disclose any information, including even one of the parent's registered names?

by Western Rider on 31 October 2019 - 15:10
Many people who get the x-ray information on their dogs do not get it from OFA, this site does not list it if it is not from OFA.
They may have been done but can't list it here.
by hexe on 31 October 2019 - 16:10
Western Rider, this site does list hip results from the *officially recognized*, third-party hip and elbow assessors, though--I mean, in addition to OFA, PDB also allows official results from the SV, BVA/KC and other non-USA assessment organizations, as well as PennHIP, doesn't it?

What aren't published here are "evaluations" from an individual private veterinary practitioner, or even from a veterinary medical school--someone just posting the films they purport to be from their dog, with a notation from their vet that the hips or elbows appear normal, etc., does not rise to the level of a certification.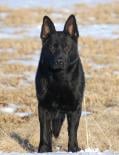 by Jenni78 on 31 October 2019 - 18:10
NatureDragon, if you want to keep private, email me the parents and I will search the other databases and tell you what the deal is, if they are certified or not. It could very well be that you're just not looking in the right place ;).

by Western Rider on 31 October 2019 - 18:10
Hexe this is what I was trying to say and what I believe I read.
If you have your dogs hips or other health tests done in the USA and they do not have an open database that can be accessed to see the results they will not be listed.
Does PennHip have an open database to verify results, I don't know.
I will assume any country that does not have an open database or a way to verify would fall under the sites rules.
by NatureDragon on 01 November 2019 - 12:11
Another thing I found different with GSD breeders is they charge 2000 USD for a puppy and don't even start them out on high or even decent quality puppy food. Even though health/hips are mostly genetic, it doesn't hurt to buy a decent kibble to start the pups out right. I can't imagine a serious breeder would be skimping on health testing and puppy rearing just to keep more money in the pocket, it must be something else that I'm obviously not aware of.


by Nans gsd on 01 November 2019 - 12:11
NO this should not be the norm for US breeders.
by Nans gsd on 01 November 2019 - 12:11
Withholding information of any kind be it good or bad in unethical...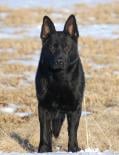 by Jenni78 on 12 November 2019 - 14:11
NatureDragon, I just saw your PM. I said EMAIL me, LOL. I am not on here enough to see private messages right away. To be honest, I couldn't remember what it was about until I searched for the thread. If you can EMAIL (it's linked in my profile) me the links to the parents, I'm happy to check them out for you. I'm lazy. :)
by GSDHeritage on 12 November 2019 - 15:11
I posted this awhile back in the forum
OFA Testing
by GSDHeritage (admin) on 16 October 2019 - 23:10
Members have asked Pedigree Admins about other Labs on the PDB this is the answer.
Since the Pedigree Admins need to be able to check for proof
a dog has been tested. The OFA site is available to check this
information out for USA bred dogs. We get messages from members stating the information on dogs on the PDB is incorrect so OFA is required for dog health tests. If these
other Labs make this available on their site so Pedigree Admins
can check dogs out things can change.
https://www.ofa.org/diseases/dna-tested-diseases/all-dna-tests
GSDHeritage Admin
---
---
Contact information
Disclaimer
Privacy Statement
Copyright Information
Terms of Service
Cookie policy
↑ Back to top