by ValK on 01 April 2020 - 12:04
saw in news that China did send to the Czech 150 000 faulty test kits.
it's amazing stupidity of government, not only in Czech, to still rely on communist China as savior,
after same China screwed up so much the West. and that not the first time in last two decades.
by duke1965 on 01 April 2020 - 13:04
every western country fucked up under leftist gouvernment, increase cost of living and increase minimum wage to a point where you cannot compete with countries like china and mexico anymore, and you become totally depending on them for affordable stuff, and then stop production in your own country
now if you want or not, for many things in large quantity and/or quick delivery you can ONLY go to these countries, because you destroyed your own independance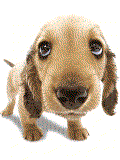 by GSD Admin on 01 April 2020 - 13:04
Yeah Duke, it is called greed. Companies can make $$$ by buying cheap from China. People can buy more by buying from China. Our hospitals are running out of sedation drugs, good luck getting a vent without sedation. Guess who makes these drugs, India. Just unbelievable that we depend on other countries for drugs but yet we can't buy meds directly from Canada, want to know why - - - GREED!!!
Please, please, please for the sake of our families - - stay the fuck home. Look at who is keeping some states open, they are making this worse by allowing this virus to spread unabated. And in the end this will cause us all to stay home longer.
Stay safe, stay home, stay alive!!!

by ValK on 01 April 2020 - 14:04
duke
in 1956 the top communist in the world Khrushchev in Polish embassy, addressing western ambassadors and hinting to the western capitalist society, quite openly declared "we will bury you" and it wasn't his own through. it was and still main doctrine on which was build and continue to be based the communist movement. after fall of USSR, nothing have changed in communist doctrine.
unlike russian communists, who miserably failed in this, chinese communists does it smarter by using wealth and economy/tech. advances of West against the West. in another words - ploy the West to pay for own destruction.
by ValK on 01 April 2020 - 16:04
GSD Admin
in Canada our healthcare paid by all canadians through taxation and to some degree (to be affordable) the drugs as well.
at present we are at about 38 million. USA has 328 million. what would happen, if all those 328 million start to buy medication in Canada?
if you think that pills, sold in Canada is produced in Canada, think again. sadly dependency of Canada on the big pharma industry, outsourced to China, India, Vietnam, is similar like in US or any other western country.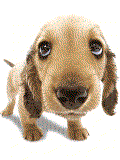 by GSD Admin on 01 April 2020 - 19:04
I only used Canada as an example for any country. It could have been Mexico. Most of our meds are made in China or India along with most of the raw ingredients/chemicals. Now we have shortages of crucial medications to put vent tubes in, just unbelievable.
by astrovan2487 on 01 April 2020 - 21:04
Had been tracking a lot more until they issued a curfew and strict stay at home directive Monday. All of the seminars, conferences, trials I had signed up for are cancelled or postponed.
Both me and the dog are pretty down about not constantly doing searches, only doing emergency/suspected use calls as of now so were cut back at least 80%. Bought a new ball dropper/popper system to play around with

Heard somewhere that you can now do all the AKC trick dog titles though video submission online, not really into that kind of thing but its something to work on with the dog at home.
by GSCat on 01 April 2020 - 22:04
Duke1965--
+10000 on the masks for all

The CDC guidelines of stay isolated at home/hospital when when sick, quarantine when exposed, stay home if at all possible, social distancing, etc. are helpful, but not enough.

If I go anywhere, it's absolutely necessary and I wear a mask and gloves. I also wipe down the plastic after use and dispose of the wipe and dirty gloves before getting into the car, and remove my clothes turning them in-side-out for laundering immediately upon getting home

Today when I went to Walgreen's for medical items critically needed by my very elderly mother, some schmuck walked in with his kid (about 10-12, I think) and headed straight for me even thogh the store was virtually empty except for the person checking out, another customer checking out in cosmetics, and the employees. They could have gone down any aisle without meeting anyone. The kid was coughing and his face was flushed with fever so I moved out of the way FAST. The schmuck gave me a dirty look and when I said his kid was sick and should be at home so he didn't get anyone else sick, he got really irate. Unfortunately, the droplets stay suspended in the air for some time and I don't have goggles, so now I'm praying none got in my eyes.

I wonder if the schmuck is one of those that wants the old people to get sick and die so they can get back to work (yes, there are websites and groups that advocate this).

This isn't just people. Today I found out someone I know got COVID and then his cat got sick with the same symptoms he had. Fortunately he and the cat survived, but the cat almost didn't. I don't think they're testing animals, especially since there aren't enough test kits for people, so there's no way to know for sure whether or not the cat had COVID.

God's blessings to all... stay well.


by GSCat on 01 April 2020 - 22:04
Valk--

The Chinese turned one of their ships around that was supposed to be bringing pharmaceuticals to the U.S. And the Indians are refusing to send certain drug ingredients to the U.S. Besides being dependent upon those countries for our drugs, a lot of our tech support and customer "service" is outsourced by the big corporations to India.

I would've thought we would have learned from the Chinese dog and cat food ingredients.. we should have, anyway...

God's blessings to all... stay well...


by emoryg on 03 April 2020 - 15:04
Reading the post about the mask, reminds me that its a good idea to let your dog see you put the mask on.
---
---
Contact information
Disclaimer
Privacy Statement
Copyright Information
Terms of Service
Cookie policy
↑ Back to top