by German Shepherd on 08 December 2020 - 11:12
I owned a female in Europe, I bred my female to a stud 'Medoks' in Europe, late May/first of June this year, - flew my dog to US, she had pups first few days of August. Medoks was put up for sale in Europe, he sold to America in August- in the mean time, I registered my Import female, then did her dna, then by the time I went to register the litter with special registration (all the europe forms filled out with owner from Europe at time of Breeding- like usual) AKC now says New owner in US of Medoks must do dna of sire before I can register the pups. so here we sit and wait- 4 months now.... new owner hasn't done a dna. You cant force him. No one will tell me who it is. So I cant even offer to Pay for it so I can register my litter. Who knows, they may never breed him or do a DNA and I may now never be able to register my pups. I think the AKC should treat this as they always do/did for my other Import litters. " A dog( my female) bred in Europe (as she was May/June by the original owner) and all European stud forms were supplied as required for a Special Foreign Litter Registration Application." I should not be penalized because the dog arrived in US after my pups were born. But AKC will not budge. ANY thoughts? any help with contacting new owner? ;-(
by German Shepherd on 08 December 2020 - 11:12
looking for information of owner of Medoks de la madonina

by DuganVomEichenluft on 08 December 2020 - 12:12
Von Champion German Shepherds has him
by Germanshepherd2288 on 08 December 2020 - 14:12
Contact Gregg paladina or von champion German shepherds in PA. I've bought a few dogs from him, very nice guy. I'm sure he will do it for you.

by jbaker1980 on 15 December 2020 - 09:12
ANY import has to have both parents dna,, call the new owner ... it very easy to find. Google and 2 seconds you can have the phone and email & facebook chat of the owner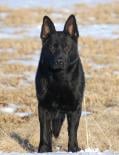 by Jenni78 on 15 December 2020 - 15:12
Hmmm, I feel like maybe something wasn't filled out properly (or on time) for this to be an issue. Any litter I have registered where the male remained in Europe was registered with a simply stud/mating certification, a little half sheet of paper signed by the stud owner stating that dog was mated to the female on those dates and it has all the stud's registration info on it. I wonder if it was done late and it's an issue now because the dog is in the USA???
by wisnoskij on 09 January 2021 - 13:01
Is it normal to have no idea who you sold a dog to? I know for puppies, the breeder normally collects a ton of information and does interviews.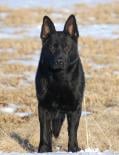 by Jenni78 on 11 January 2021 - 08:01
You're misreading it, wisnoskij. No one will tell the owner of the female (the poster) who now owns the male that was used in Europe. Pretty normal. Hence, my post- surely there was something not done correctly in the first place for this to be an issue.
by hexe on 12 January 2021 - 02:01
Someone actually did provide the name of the person who currently has the stud dog, so perhaps the OP has made contact with that individual and things are getting sorted out now.

by mrdarcy on 12 January 2021 - 04:01
Just wish when a member asks for help/info that they would let everyone know the outcome.
---
---
Contact information
Disclaimer
Privacy Statement
Copyright Information
Terms of Service
Cookie policy
↑ Back to top