by smartboy on 26 December 2007 - 17:12
hi guys, i'm back again. mry X-mas to all u brothers and friends. just wondering if any one has had chance of exhibiting LC male/female. I have LC (stock) female which i intend to exhibit in a months time.just need ur suggestions how to present her, i mean things to do and not to do. what about pulling some hair around ears? regards

by Shepherd Woman on 26 December 2007 - 21:12
CindyGSD, "you should trim, cut all her hair down to same length as a standard coat, then you can show her". Wronggggggg, LOL. First of all, you cannot "cut" a GSD's hair for showing. You will be disqualified immediately when they find out! When I show my long coat male, I do take him to a groomer though before the show. She plucks his ear hairs, and uses a kind of rake comb on his chest etc. to "thin" the hair down some. But as I said, you cannot cut it! She also trims up his pads etc. on his feet. CindyGSD, where do you get your information from? I have read several of the post that you have written lately and they ALL seem to be way of track! JMO. smartboy, call around and find a groomer that specializes in GSD's for show. And good luck with it : - } Also, you can show your long coat in UKC, but they will not be happy if you show it in AKC. I show Chaos in UKC.

by Shepherd Woman on 26 December 2007 - 22:12
LOL, why would you show a long coat against a golden retriever? You show them against ALL GSD's, they don't have their own category!

by Shepherd Woman on 26 December 2007 - 22:12
LOL, I'm dying here! Hun, UKC allows the long coat shepherd in the ring! And YES they do pick them over standard coated GSD's in the ring ALLOT! You need to attend some shows and check it out and get your facts straight! My long coat is a CH. and we are going for his Grand CH. now. So NO, long coated shepherds are NOT just pets, lol. Good luck showing your LC smartboy : - }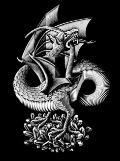 by Two Moons on 26 December 2007 - 23:12
Hi Cindy. Having fun?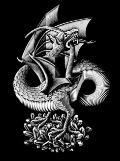 by Two Moons on 26 December 2007 - 23:12
Its ok Cindy.....I dont think you caused any real harm. lifes to short as it is. Smile.....:]
by ramgsd on 26 December 2007 - 23:12
aren't long coats against the original GSD standard? so i guess showing them in conformation is like the speacial olympics for dogs????????
by Blitzen on 26 December 2007 - 23:12
Actually the UKC standard faults long coats: Coat "The German Shepherd is double-coated. The outer coat lies close to the body and is dense and straight with harsh texture.........The undercoat is short, dense, and fine-textured....The coat on the body is of medium length but not so long as to detract for the dog's ability to withstand bad weather conditions. ............. "Serious faults: Short, mole type coats, long coat that stands awasy from the body, soft coat, absence of undercoat." General Appearance: "The German Shepherd is a medium sized, well balanced, muscular dog, slightly longer than tall, with a medium length coat............" I don't know what, if anything, the UKC says about trimming dogs unless it is specified in the breed standard, but it would be a DQ in the AKC ring.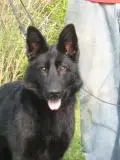 by Silbersee on 27 December 2007 - 00:12
Blitzen, thanks for your post. It just shows what a true joke UKC is. A joke, because that organization does not police its judges a bit better! What a shame! Chris

by Shepherd Woman on 27 December 2007 - 00:12
LOL, that's all I can say! And Cindy, who said I'm not going to breed Chaos? I don't see anywhere where I said I'm not going to breed him!
---
---
Contact information
Disclaimer
Privacy Statement
Copyright Information
Terms of Service
Cookie policy
↑ Back to top