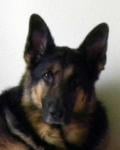 by Mindhunt on 25 August 2015 - 01:08
I guess I should not be amazed at the number of home owners who will not rent to someone with German Shepherds. Guess Texas is like Florida with it's "Dangerous Dog List" for insurance companies. I keep getting told the home owner is dog friendly and no problems, especially with such well trained dogs. Then after the application fee, oopsy, guess the owner doesn't want to rent to someone with German Shepherds. Keep in mind I have to be out of this house by this weekend and in Texas by the 1st. The house I had all rented and was ready to move from Florida to Texas for was sold and the new owners did not want to rent (apparently I learned a lesson here, never assume the deal is done if they have not signed the lease agreement despite cashing your deposit check). They are graciously returning all my money but that leaves me until Friday to find a rental, no pressure.........
Just venting.........
by xbitetab on 25 August 2015 - 02:08
Yes, State Farm will not cover you if you have a german shepherd...We know...and very few will write a policy without a ridder and high premiums..

Pm me what part of Texas you are going to?


by hexe on 25 August 2015 - 02:08
Just went through this in PA, had to report for duty today at my new official station and only had four days to find a place. One of the Realtors who has a lot of thd the rental listings said the insurance companies in PA had put together a list of breeds they would absolutely drop coverage for if a landlord rents to someone with one of them, cand another list of "questionable breeds that were 'iffy' & GSDs are on that one. When worked for me is to offer to pay a separate pet security, plus include liability coverage under my renter's insurance which was made mandatory. Give it a shot, you've got nothing to lose. Hope your luck is as good as mine has been!

by Blitzen on 25 August 2015 - 02:08
Some on-the-fence insurance providers will accept GSD's if the dogs have their CGC titles.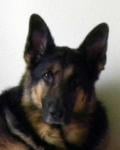 by Mindhunt on 25 August 2015 - 03:08
I've offered to pay a higher refundable pet deposit on top of the security deposit. I have packed away Isis BH and Ronin's K9 Good Citizen, Quint is still with my friend in Michigan, looks like he may have to stay there for a bit. Both are retired from the county search and rescue although they were only on the team a couple years, the heat was too much here in Florida.
Hexe, can you PM me what you did with your liability insurance? I am not sure I understand entirely what you mean. Thanks
Needless to say I am stressed to the max and my poor dogs are feeling my stress. I have to be out of my current place in Florida by the 31st since new renter moves in the 1st and my internship in Texas starts the 1st (kind of like your reporting for duty Hexe, if I don't go, I am in deep doo-doo and career is over before it starts). Looks like me, the dogs, and a U-Haul with my car on a trailer to Texas and look for a long term hotel for a few days while I look for a place. Pods and U-Pack have nothing available for me to pack since it is start of school and many have stored stuff for College.
I am tired of the property management companies saying they have dog friendly places and still say yes to renting when I tell them they are German Shepherds then the next day say they have no one that will take German Shepherds. Like they didn't know this when they took my application fee????
by Blitzen on 25 August 2015 - 12:08
How stressful. I hope it all works out in the end. You might want to contact Frank Fasano, president of the GSDCA and ask if he has any recommendations for you. The club does have a legislative committee that might be able to help out if you are or are not a member. You can contact Fasano via http://gsdca.org
by joanro on 25 August 2015 - 15:08
Mind hunt, I have a five stall kennel with a huge fenced yard that is empty. You can leave your dogs with me until you find a place. You can drop them off on your way out to Texas. I used to live in Bradenton/Sarasota, bet youll be glad to be out for a while.

by laura271 on 25 August 2015 - 15:08
I'm sorry to read this- so very stressful.

When we moved to Alberta from SW Ontario, we couldn't rent because it's pretty much impossible to find a rental that will accept any pets (no matter the breed, cats, etc.) or even children. No pets/no kids is a pretty standard clause in the vast majority of rental ads. My husband flew to Alberta and bought a house without me seeing it until move in day. Martin felt pretty stressed making the decision for us.
by joanro on 25 August 2015 - 15:08
Mindhunt is only going to be in Texas on a temporary basis, so buying would not be logical for her.
by Blitzen on 25 August 2015 - 15:08
That's a really nice offer, Joanro.

---
---
Contact information
Disclaimer
Privacy Statement
Copyright Information
Terms of Service
Cookie policy
↑ Back to top